She's only a child...
Posted on
She is only a child, yet she has so much to give!
Scarlett has been an Eximo student for over two years and has achieved more than most children do at her age. Not only has she accomplished academical standards with her singing, it has also been clear from the moment she started lessons, that she is more than just someone who wants to sing. Her deep compassion for the homeless and wanting to use her musical skills to make a difference, has been a true light and hope to many.
We're so proud of her being featured on ITV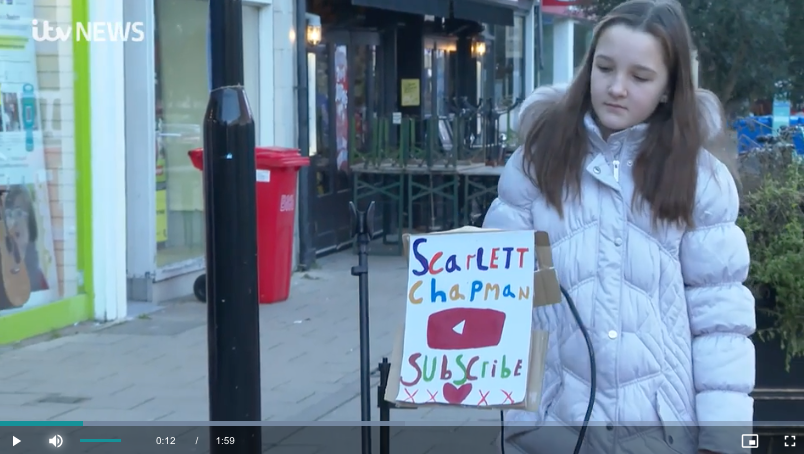 You can also read our blog about her latest music release here
https://www.eximouk.com/blog/read_196938/song-for-hope-scarlett-chapman.html
homelessness, raising money, charity, positivity, singing, hope, itv, itv news , emmaus, sussex nightstop, Liz Wakefield, ITV News Meridian